How to keep working efficiently in difficult situations
This new desk can rely on the support of Grant Thornton professionals, who will be available to answer to your questions and requests, free of any charge.
Clever Desk, supporting businesses and entrepreneurs
Our helpdesk aims at giving a concrete response following the difficulties arisen from the current global emergency. The main purpose of our Clever Desk is to support businesses managing the current crisis and its financial, tax, corporate, and payroll consequences. Support is the keyword: we support businesses so that they can adapt to changes and face the emergency.
How can we respond to your needs
Your first contact with our Clever Desk are two reference partners, who, due to their interdisciplinary experience, can direct each specific request to the most appropriate team in our organization. This approach allows us to provide an agile and specialized support at the same time and, therefore, assist you with those service areas that are most relevant for businesses, i.e.: tax, corporate, financial, contributions and incentives, human resources & payroll, outsourcing.
Interpretation of "Cura Italia" Decree
The first step is assisting businesses in implementing the measures provided by the "Cura Italia" Decree, approved on 17 March. This is a complex package including many provisions and dispositions, 126 articles concerning many different business functions and professional subjects. Due to such complexity, it is crucial for businesses to have the opportunity to receive a specialized assistance from professionals able to interpret the provisions and opportunities for each business: in this context, Clever Desk will provide you with a valid support in the interpretation and implementation of rules.
Our professionals explain "Cura Italia" Decree
Below are some insights and analyses produced by our professionals concerning the "Cura Italia" decree issued by the Italian Government on 17 March and all the latest news and updates.
Find out more
Our solutions
Assistance and coordination on tax, social security contributions, allowances, incentives

We can assist entrepreneurs by understanding the specific situation and analysing the most urgent issues and/or opportunities and, therefore, by suggesting the most appropriate solutions in the light of the recent extraordinary law provisions related to Coronavirus.

Corporate, financial and accounting assistance

Our professionals can assist you dealing with the new and many law provisions related to the corporate and accounting aspects of our activity, as well as with the many possible actions and solutions to the financial crisis, with the aim, firstly, to ensure business continuity and, secondly, to foster the future business development.

Tax litigation and tax collection assistance

Clever Desk offers an immediate, simple and concrete response to those issues related to tax litigation and tax collection, which have been hot topics in the Italian legislation for the last few days.

Labour, payroll and HR assistance

Our HR experts are available to solve any problem and help you taking any opportunity derived from the so-called "Cura Italia" decree (Law Decree no.18, dated 17 March 2020).

Communication

Communication is a crucial instrument for businesses, especially in crisis situations. Our professionals will listen to your specific needs and will propose the communication activities that most suit you, through both online and offline means.
Insights
Our partner, Paolo Besio, outlines the current economic situation, significantly impacting the business world
Across the globe, the spread of the novel coronavirus (Covid-19) is having a significant humanitarian impact and increasingly, an economic impact from stock markets to global supply chains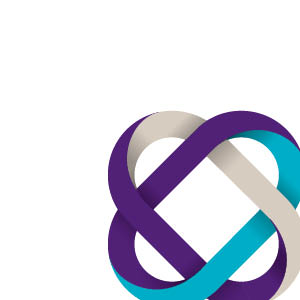 Paolo Besio, Partner, comments the so-called "Cura Italia" Decree by the President of the Republic