New GDPR
Preparing your business for the GDPR
The General Data Protection Regulation comes into force in 2018: what's changing and how to comply?
VAT
International indirect tax guide 2018
Working with our network of member firms, we have compiled a global guide of indirect tax systems in key countries and how you can get further support
VAT Alert
Electronic invoicing: guide issued by the Revenue Office
Available detailed instructions prior to the introduction of electronic invoicing starting from 1/01/2019
GEA 2018
Good Energy Award 2018: the winners announced
Oltrecafè, Alisea, Ricehouse and Agriturismo Sant'Egle are the winners of the 9th edition of the Good Energy Award.
NPLs
The decrease in Non-Performing Loans in Italy
The stock of non-performing loans in Italy started a reduction phase in 2016
Consumer products

Home
China-Europe Business Group
Opportunities and challenges in Italy-China relationships
China is a major trade partner for Italy. This is the focus of the Grant Thornton China-Europe Business Group
Travel, tourism & leisure

Home
Travel, tourism & leisure
Innovation and technology are changing the hotel industry
Hear Gillian Saunders speak on innovation and trends in the hotel industry from 9.00 – 09:45 am at the Africa Hotel Investment Forum on 12 October.
Not for profit

Home
Voluntary Sector
The real value of philanthropy
The recent reform of the Voluntary Sector introduced a new strategic philanthropy and tax concessions
Public sector

Home
Public sector
Citizen engagement and public financial management
PFM leaders should prioritise citizen engagement to improve transparency and build more open societies
Real estate & construction

Home
Real Estate & Construction
Housing and its vital role in stimulating city growth
The role that housing can play in helping a city retain talent is essential
Technology

Home
IT & Cybersecurity
The digital industry in Italy
Electronic invoicing, Broadband and NGA networks are encouraging signals for the digitalization industry in Italy
The Italian challenge
On 23 January 2017, the first Scientific Committee of Bernoni Grant Thornton met in Rome at LUMSA University.
Main objective is to exchange views and sharing ideas with business leaders representing the needs of specific categories, industries and communities with reference to a series of issues related to the peculiar economic scenario and transition phase Italy is facing.
The main theme of the first meeting was "The Italian challenge", i.e. how much our country can be attractive to foreign investors. Gerhard Dambach, Managing Director of Robert Bosch SpA presented his success story and wished more young people would join Italian SMEs, thus virally spreading the digital evolution and help companies best meet industry 4.0 and digitalisation challenges, the two key features characterising the economic, commercial and financial scenario of the near future. Italy will succeed in assuring a valid professional future to younger generations only if it will be able to adopt a new educational strategy providing for working periods besides theoretical lessons for high school and university students.
In addition to some Partners of Bernoni Grant Thornton, approx. 30 manager and entrepreneurs of multinational groups and State-owned companies were present, who agreed upon the fact that the Italian school and university system must take up the challenge and create synergies with the technologies and other innovations. Among the attendees were Domenico Tudini, president of the Italian State Institute of Printing and Minting, Alberto Dossi, president of Sapio Group, Paolo Bertoli, president of the ANDAF (Italian association of CFOs) advisory council, Consuelo Corradi, vice-chancellor for research and internationalisation at LUMSA University.
Alessandro Dragonetti, Managing Partner and Head of Tax of Bernoni Grant Thornton, opened the meeting underlining that the theme of the Committee was a topical one given the current international scenario. He then invited all to the next meeting, which will focus on one of the following themes: the norms to be introduced in Italy in order to maximize domestic SMEs' opportunities in the digital era or cybersecurity and the digital economy.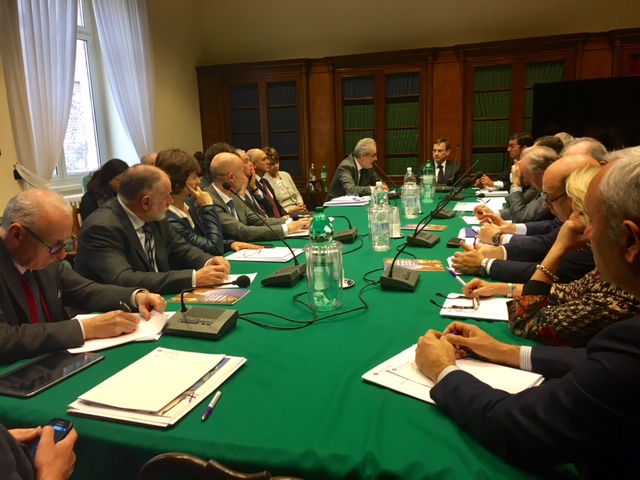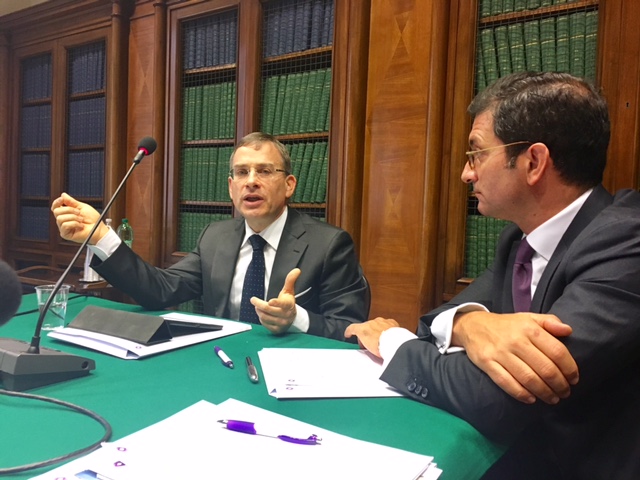 Full programme