New GDPR
Preparing your business for the GDPR
The General Data Protection Regulation comes into force in 2018: what's changing and how to comply?
VAT
International indirect tax guide 2018
Working with our network of member firms, we have compiled a global guide of indirect tax systems in key countries and how you can get further support
VAT Alert
Electronic invoicing: guide issued by the Revenue Office
Available detailed instructions prior to the introduction of electronic invoicing starting from 1/01/2019
GEA 2018
Good Energy Award 2018: the winners announced
Oltrecafè, Alisea, Ricehouse and Agriturismo Sant'Egle are the winners of the 9th edition of the Good Energy Award.
NPLs
The decrease in Non-Performing Loans in Italy
The stock of non-performing loans in Italy started a reduction phase in 2016
Consumer products

Home
China-Europe Business Group
Opportunities and challenges in Italy-China relationships
China is a major trade partner for Italy. This is the focus of the Grant Thornton China-Europe Business Group
Travel, tourism & leisure

Home
Travel, tourism & leisure
Innovation and technology are changing the hotel industry
Hear Gillian Saunders speak on innovation and trends in the hotel industry from 9.00 – 09:45 am at the Africa Hotel Investment Forum on 12 October.
Not for profit

Home
Voluntary Sector
The real value of philanthropy
The recent reform of the Voluntary Sector introduced a new strategic philanthropy and tax concessions
Public sector

Home
Public sector
Citizen engagement and public financial management
PFM leaders should prioritise citizen engagement to improve transparency and build more open societies
Real estate & construction

Home
Real Estate & Construction
Housing and its vital role in stimulating city growth
The role that housing can play in helping a city retain talent is essential
Technology

Home
IT & Cybersecurity
The digital industry in Italy
Electronic invoicing, Broadband and NGA networks are encouraging signals for the digitalization industry in Italy
With growing energy demand, developments in new forms of energy and the need to invest in a sustainable future, significant shifts in these sectors are taking place all over the world. At Bernoni Grant Thornton, we can help you prepare for these changes and stay one step ahead of your competitors.
Whether you're a generator, investor or utility, we work with you to address opportunities and challenges, developing forward-thinking solutions tailored to your needs.
We help producers, investors and utilities plan for a future which involves a significant shift in the energy mix. Whatever type of organisation you are, we work with you to understand where the strategic industry drivers are taking you and help you determine your route to growth.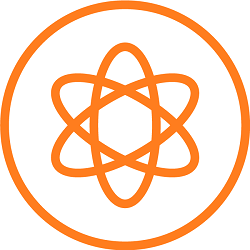 Why Bernoni Grant Thornton?
We have experienced teams advising companies across the full breadth of the Energy and natural resources industry including upstream and downstream and from conventional resource extraction through to developing the latest clean technologies. Our global network means we can support you as you expand your business and provide on the ground expertise and insight.
Whether you are looking to raise finance, improve M&A post deal integration, or model revenues, we have experienced teams able to work for the duration of the project lifecycle, and beyond.
Our solutions
At Bernoni Grant Thornton we work with dynamic growth companies across different parts of the Energy and natural resources industry. This in-depth understanding of the industry, and the different routes to commercialisation, enables us to provide the right support to your growth. Our advice considers operational and social as well as financial impacts to inform your decision making
Our energy and environment teams offer solutions tailored to your industry, including working with you to:
accessing alternative and traditional funding
structuring transactions and planning for exit
modelling capital projects and controlling operational costs
commercialising new approaches and technologies
building a sustainable business and managing key stakeholders
establishing a robust Governance framework and managing risk
In addition, Bernoni Grant Thornton member firms provide a full range of assurance, tax and advisory services, which our industry specialists draw from to create tailored solutions for your organization.
To learn more about our energy and natural resources services contact our experts.