New GDPR
Preparing your business for the GDPR
The General Data Protection Regulation comes into force in 2018: what's changing and how to comply?
VAT
International indirect tax guide 2018
Working with our network of member firms, we have compiled a global guide of indirect tax systems in key countries and how you can get further support
VAT Alert
Electronic invoicing: guide issued by the Revenue Office
Available detailed instructions prior to the introduction of electronic invoicing starting from 1/01/2019
GEA 2018
Good Energy Award 2018: the winners announced
Oltrecafè, Alisea, Ricehouse and Agriturismo Sant'Egle are the winners of the 9th edition of the Good Energy Award.
NPLs
The decrease in Non-Performing Loans in Italy
The stock of non-performing loans in Italy started a reduction phase in 2016
Consumer products

Home
China-Europe Business Group
Opportunities and challenges in Italy-China relationships
China is a major trade partner for Italy. This is the focus of the Grant Thornton China-Europe Business Group
Travel, tourism & leisure

Home
Travel, tourism & leisure
Innovation and technology are changing the hotel industry
Hear Gillian Saunders speak on innovation and trends in the hotel industry from 9.00 – 09:45 am at the Africa Hotel Investment Forum on 12 October.
Not for profit

Home
Voluntary Sector
The real value of philanthropy
The recent reform of the Voluntary Sector introduced a new strategic philanthropy and tax concessions
Public sector

Home
Public sector
Citizen engagement and public financial management
PFM leaders should prioritise citizen engagement to improve transparency and build more open societies
Real estate & construction

Home
Real Estate & Construction
Housing and its vital role in stimulating city growth
The role that housing can play in helping a city retain talent is essential
Technology

Home
IT & Cybersecurity
The digital industry in Italy
Electronic invoicing, Broadband and NGA networks are encouraging signals for the digitalization industry in Italy
Optimism is slowly returning to the global economy, but the financial services industry needs to regain the trust of public and private bodies. To succeed, forward-thinking organisations must examine every part of their business. The trick is to turn challenges into opportunities, and Bernoni Grant Thornton can help you achieve this.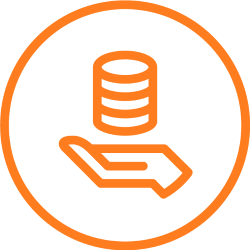 Why Bernoni Grant Thornton?
We work with national and local financial institutions, delivering tax, advisory and outsourcing services. From exploring the strategic options available to you as a business or shareholder, to complying with international and local regulations and helping to implement chosen solutions, we provide a truly integrated offering. But above the technical expertise you would expect, Bernoni Grant Thornton provide pragmatic and commercially viable advice which enables our clients to grow and prosper in a constantly changing and challenging world.
Whether you need support with exploring strategic insights, complying with regulations, managing risk or resolving disputes, we have the experience and expertise to deliver best-in-class solutions.
Our solutions
We strive to offer tailored solutions to your bespoke challenges, working with you and across our service line teams collaboratively to deliver the holistic support you need.
Our experts can support you with all of the following:
regulation
risk management
transformation
revenue growth
customer retention
data management
failure/fraud investigation
To learn more on our services for the Financial services industry, contact our experts.