New GDPR
Preparing your business for the GDPR
The General Data Protection Regulation comes into force in 2018: what's changing and how to comply?
VAT
International indirect tax guide 2018
Working with our network of member firms, we have compiled a global guide of indirect tax systems in key countries and how you can get further support
VAT Alert
Electronic invoicing: guide issued by the Revenue Office
Available detailed instructions prior to the introduction of electronic invoicing starting from 1/01/2019
GEA 2018
Good Energy Award 2018: the winners announced
Oltrecafè, Alisea, Ricehouse and Agriturismo Sant'Egle are the winners of the 9th edition of the Good Energy Award.
NPLs
The decrease in Non-Performing Loans in Italy
The stock of non-performing loans in Italy started a reduction phase in 2016
Consumer products

Home
China-Europe Business Group
Opportunities and challenges in Italy-China relationships
China is a major trade partner for Italy. This is the focus of the Grant Thornton China-Europe Business Group
Travel, tourism & leisure

Home
Travel, tourism & leisure
Innovation and technology are changing the hotel industry
Hear Gillian Saunders speak on innovation and trends in the hotel industry from 9.00 – 09:45 am at the Africa Hotel Investment Forum on 12 October.
Not for profit

Home
Voluntary Sector
The real value of philanthropy
The recent reform of the Voluntary Sector introduced a new strategic philanthropy and tax concessions
Public sector

Home
Public sector
Citizen engagement and public financial management
PFM leaders should prioritise citizen engagement to improve transparency and build more open societies
Real estate & construction

Home
Real Estate & Construction
Housing and its vital role in stimulating city growth
The role that housing can play in helping a city retain talent is essential
Technology

Home
IT & Cybersecurity
The digital industry in Italy
Electronic invoicing, Broadband and NGA networks are encouraging signals for the digitalization industry in Italy
Grant Thornton's culture is one of our most valuable assets
Across the globe, we have more than 50,000 people committed to bringing our values to life every day and helping dynamic businesses unlock their potential for growth.
With more than 50,000 people across more than 130 countries, we have a huge global reach and scale across the organisation. But collaboration and coordination remain at the heart of our culture. All our member firms work towards a shared global strategy.
Our CLEARR values
As well as a distinctive global culture, we have developed six core principles, known as our CLEARR values.
Collaboration: ask for help, give help – we work well together
Leadership: have courage and inspire others – we challenge each other to be the best we can be
Excellence: find a better way every time – we never get complacent
Agility: think broadly, act quickly – we thrive in change
Responsibility: use influence wisely – we own our actions
Respect: listen and understand, be forthright – we create honest relationships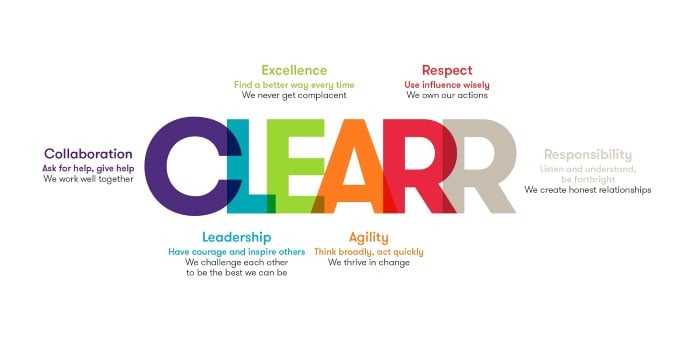 Awards
Here are some of the awards received locally by our member firm and by Grant Thornton on a global level: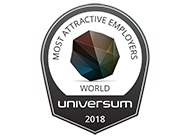 Global Most Attractive Employers 2018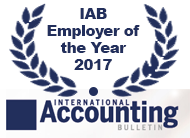 Employer of the Year 2017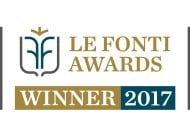 Grant Thornton Financial Advisory Services Advisor of the year 2017

Global Most Attractive Employers 2017