New GDPR
Preparing your business for the GDPR
The General Data Protection Regulation comes into force in 2018: what's changing and how to comply?
VAT
International indirect tax guide 2018
Working with our network of member firms, we have compiled a global guide of indirect tax systems in key countries and how you can get further support
VAT Alert
Electronic invoicing: guide issued by the Revenue Office
Available detailed instructions prior to the introduction of electronic invoicing starting from 1/01/2019
GEA 2018
Good Energy Award 2018: the winners announced
Oltrecafè, Alisea, Ricehouse and Agriturismo Sant'Egle are the winners of the 9th edition of the Good Energy Award.
NPLs
The decrease in Non-Performing Loans in Italy
The stock of non-performing loans in Italy started a reduction phase in 2016
Consumer products

Home
China-Europe Business Group
Opportunities and challenges in Italy-China relationships
China is a major trade partner for Italy. This is the focus of the Grant Thornton China-Europe Business Group
Travel, tourism & leisure

Home
Travel, tourism & leisure
Innovation and technology are changing the hotel industry
Hear Gillian Saunders speak on innovation and trends in the hotel industry from 9.00 – 09:45 am at the Africa Hotel Investment Forum on 12 October.
Not for profit

Home
Voluntary Sector
The real value of philanthropy
The recent reform of the Voluntary Sector introduced a new strategic philanthropy and tax concessions
Public sector

Home
Public sector
Citizen engagement and public financial management
PFM leaders should prioritise citizen engagement to improve transparency and build more open societies
Real estate & construction

Home
Real Estate & Construction
Housing and its vital role in stimulating city growth
The role that housing can play in helping a city retain talent is essential
Technology

Home
IT & Cybersecurity
The digital industry in Italy
Electronic invoicing, Broadband and NGA networks are encouraging signals for the digitalization industry in Italy
Bernoni Grant Thornton
Bernoni Grant Thornton was founded in 1961 upon the idea and the dream of Mr. Bernoni, Partner founder and Chairman of the Steering Committee, to create an association of professionals able to provide high-quality global services to our Clients.
We believed in our project and fostered it with enthusiasm and determination.
Since 1964, we have been a firm of associated professionals, which, in those years, was a completely new approach in Italy.
Since 2008, we have been a member firm of Grant Thornton International Ltd, a global network of member firms with 53,000 people in over 135 countries.
We provide tax, advisory and outsourcing services.
Our main office is in Milan, but we also have offices in Rome and Padua , as well as staff locations in Arezzo, Turin, Trento and Trieste.
Our approach is to deeply analyse each client's specific needs and to provide quick and integrated solutions, delivering our high skills and vast experience.
Among our clients there are small and medium enterprises, multinational companies, as well as listed companies and family businesses, operating mainly in the following industries: fashion & design, food & beverage, traditional and renewable energy, media and publishing, financial services, construction and engineering, public sector, technology, and transport.
Our distinctive features are team work, attention to details, cooperation and integration between our service lines.
Find out more on our global culture and values.
Awards
Here are some of the awards received locally by our member firm and by Grant Thornton on a global level: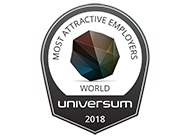 Global Most Attractive Employers 2018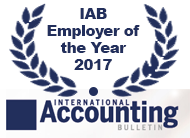 Employer of the Year 2017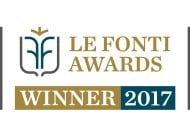 Grant Thornton Financial Advisory Services Advisor of the year 2017

Global Most Attractive Employers 2017