Brochure
Our global capabilities
Travel, tourism & leisure
Hotels' roadmap to 2020
Il settore Travel, tourism and leisure sta attraversando una fase di notevole cambiamento.
Questo è dovuto all'introduzione di nuove tecnologie e della sharing economy, che hanno dato ai clienti più flessibilità, controllo e nuove aspettative. Abbiamo assistito anche a un cambiamento della struttura della domanda.
Si tratta di un ambiente complesso e in rapido cambiamento, al quale il settore sta rispondendo. C'è una maggiore attenzione nei confronti dei clienti e dell'integrazione della tecnologia in modelli di business ripensati.
Il passaggio verso un'economia guidata dai consumatori porta con sé delle sfide e delle opportunità per il settore. Le imprese dinamiche devono muoversi velocemente e con determinazione se vogliono sfruttare tali opportunità. Noi possiamo aiutarvi ad attuare le vostre strategie per avere successo in questo settore in rapido cambiamento.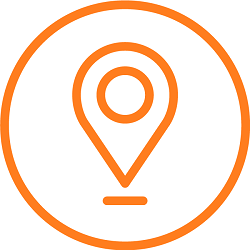 Perché Bernoni Grant Thornton?
Grazie alla nostra conoscenza del settore possiamo aiutarvi ad affrontare l'instabile ambiente che riguarda le aziende del settore Travel, tourism & leisure.
Conosciamo il ciclo economico globale e i trend del settore: dall'impatto dei social media e degli intermediari di viaggio online, alle sfide offerte dalle nuove generazioni di consumatori, dalle operazioni ecosostenibili, ai mercati emergenti.
Il nostro approccio è proattivo e collaborativo e lavoriamo insieme a voi per comprendere le vostre esigenze, i vostri obiettivi di crescita e il contesto commerciale nel quale operate. La nostra consulenza è personalizzata, reattiva e flessibile.
Quindi, che abbiate intenzione di pianificare la vostra attività, gestire i costi, creare organizzazioni flessibili o finanziare la vostra crescita, noi troveremo una soluzione adeguata e concreta che si adatti a voi.
Come possiamo assistervi
I nostri team forniranno servizi adatti al settore, in particolare vi assisteranno nelle seguenti attività:
gestione dei programmi di cambiamento introdotti dalle nuove regolamentazioni
ottimizzazione della supply chain
studi di fattibilità e business plan
revisione e aggiornamento dei sistemi informatici
definizione di strategie di distribuzione e di determinazione dei prezzi
ristrutturazione operativa/ottimizzazione del modello aziendale
Per maggiori informazioni sui nostri servizi per il settore Travel, tourism and leisure contattate Alessandro Dragonetti.